Today I took Leah on a bus trip to the city and back, she had fun and got worn out.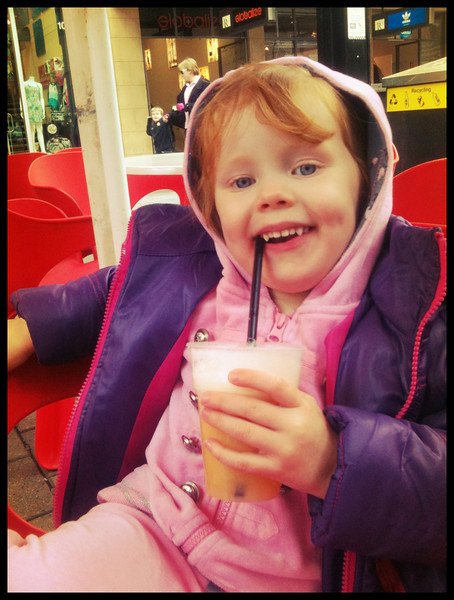 Drink Up - Enjoying a Fresh Pineapple Juice From a Rundle Mall Fruit Stand.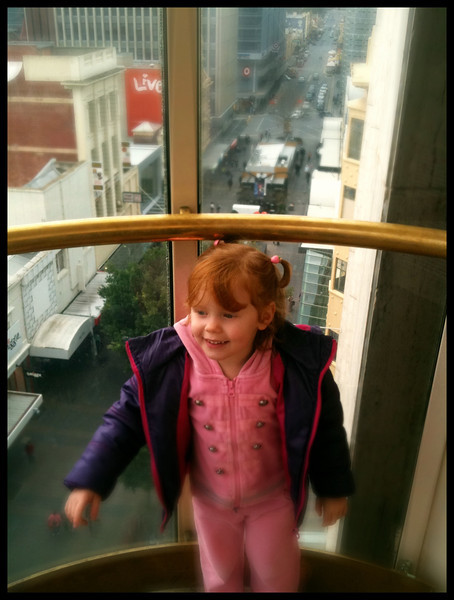 Up we go - Taking a Quick Ride in a Lift.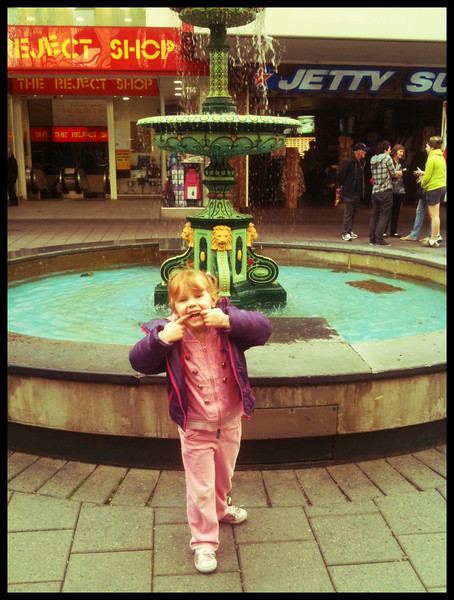 Very funny - Making Faces at the Camera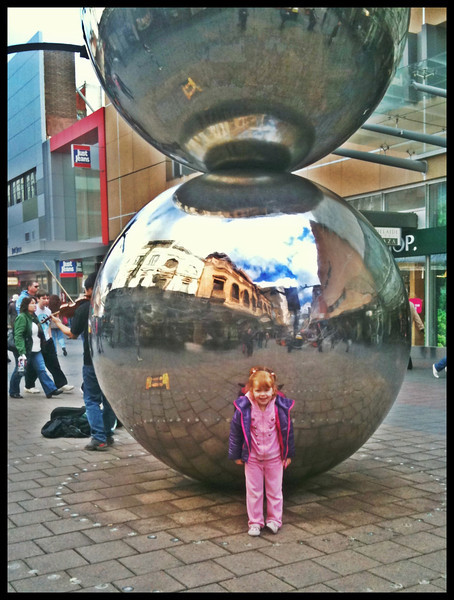 Say cheese - Posing at the Silver Balls in Rundle Mall.