Audible generated a summary of my audiobook listening for 2022, it seems I completed just over 80 hours of book listening with Audible during 2022.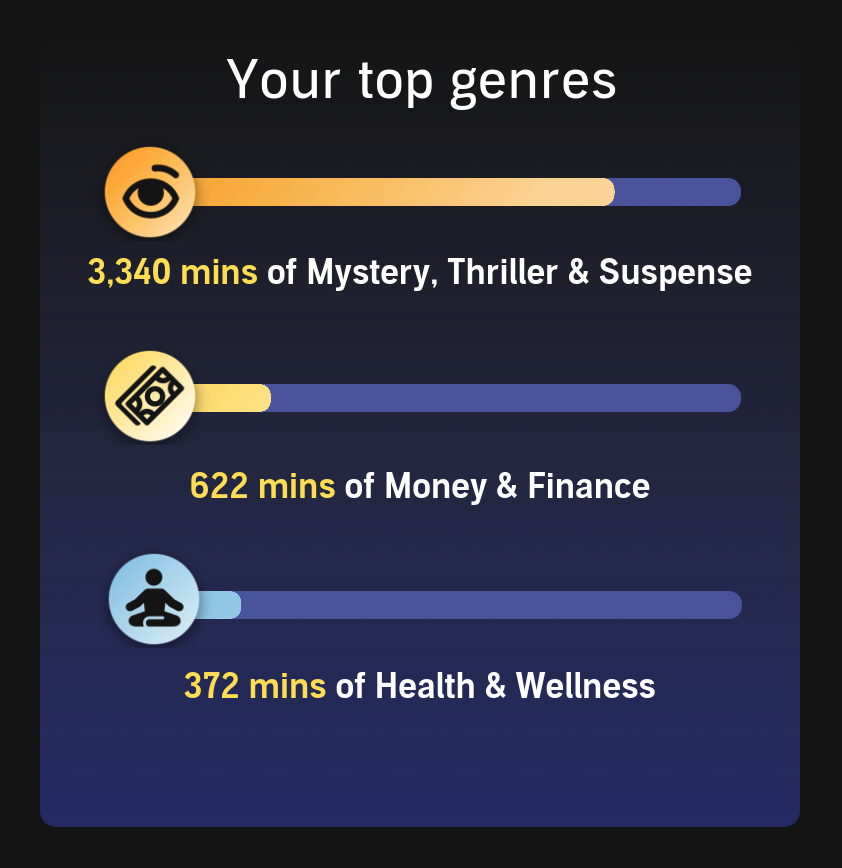 This is in addition to my audiobook listening via Libby (which was the majority of my listen as I didn't have an Audible subscription for part of the year), and also my podcast listening.
I took advantage of a Black Friday special and have 15 credits to use now on Audible, so I will no doubt be doing even more book listening with Audible in 2023.